People enjoy watching sports, irrespective of where they are. A football enthusiast sitting in Dubai could watch European leagues and be an Arsenal fan. A cricket aficionado from India might be a New Zealand fan and watch their matches.
To put it in simple words, sports connect people and cultures. Barely 10% of the total population of the world will say that they are not interested in any of the sports. The rest of the people will follow any one game, if not more than one. The unpredictable nature of sports makes it a great source of entertainment. People are on the edges of their seats, totally clueless about what will happen in the match. It offers just the right amount of adrenaline rush to the people. The thrill and anticipation adds some flavor to life.
It is easy to think that with the advent of technology, people are more likely to watch series and movies. But modern devices and technology have also improved the game-watching experience, so more and more people are watching sports too.
A large number of people want to earn some quick bucks while watching their favorite sports by indulging in some harmless betting.
What is Sports Betting?
Sports betting involves gambling on the various sporting events taking place all over the world. Bettors can make their wagers beforehand, before the game even starts, if they are sure of their team. Modern technology also allows bettors to place their wagers while the match is going on, which is definitely more fun. In fact, some sports betting platforms enable people to watch the match on the platform itself, and then make the bets accordingly.
Why is Sports Betting So Popular?
The sports betting industry is one of the largest industries in the world at the moment. The popularity of the sector is not surprising. Unlike other gambling sectors, sports betting offers numerous choices. This means there is something about everyone. High rollers can place a large number of bets during the course of a single match. Low rollers will place selected bets, and try to make the best of the situation. This is the reason that sports betting is so popular among the masses.
There are a large number of sports to choose from, and then each sport has a large number of betting options as well. Another thing about sports betting, which makes it so appealing is the fact that strategizing actually pays off. Unlike other casino games, sports betting is not completely based on luck. There are tips and tricks in sports betting to turn the tide to your favorite.
The sports betting industry is a million dollar industry, and a lot of people have been able to make a name for themselves. A lot of people shy away from sports betting because of all the stigma attached to it. But when people properly study the sports and analyze how the industry works, sports betting can yield great results. The key is trial and error. You need to keep making mistakes and learn from your previous mistakes to improve your performance in the past. Here is a list of the most popular sports bettors across the world.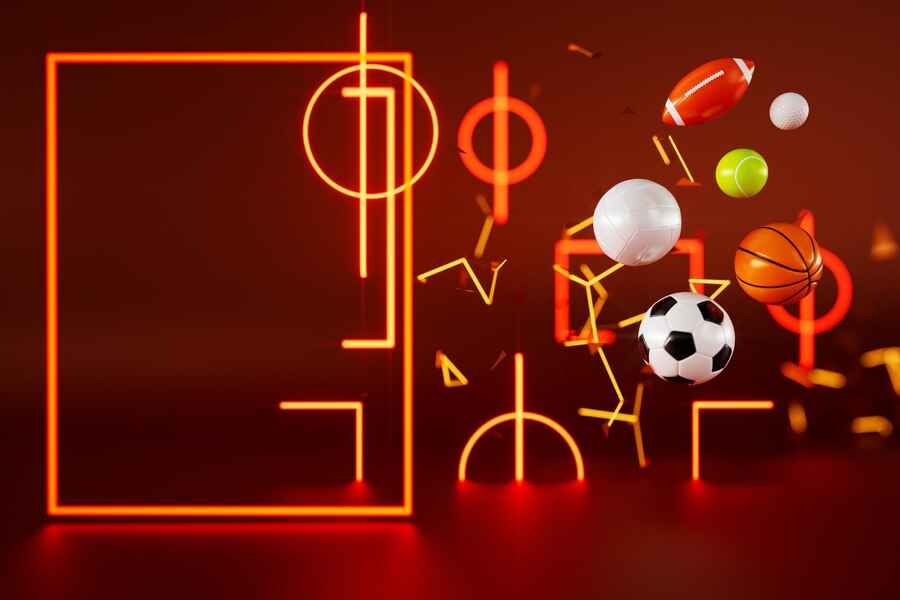 Benjamin Patz
Benjamin Tucker "Parlay" Patz is known for his massive wins from parlay betting. His first shot at the activity was in 2015, when he tried his hands at an offshore sportsbook at the age of 18. He started betting as soon as he reached legal age, so he has had a lot of time to study the industry and see how it works. Gradually he realized that teams only cared about winning, so he started placing moneyline bets. He put a stop on his betting to pursue his education from the American University of Paris.
When he came back, he started betting again, but faced an unlucky streak, and lost all his savings. But that was not enough to discourage him. He continued betting and was able to make a huge comeback. His nickname was earned when he managed to win $1.1 million from moneyline parlay betting in a span of mere three weeks. He worked on his strategy for a long time, and his longest winning bet resulted in a $333,000 payout. Patz likes to place wagers on football and basketball matches.
Billy Walters
Billy Walters is famous for being one of the most successful bettors across the world. His father was involved in the activity too, which helped him learn his tricks at a younger age. He watched his father during his poker matches, which helped him to understand that losses were a part and package of the deal. Any list about successful professional bettors would be incomplete if Billy Walters wasn't mentioned in it.
When he was only 9 years old, Billy placed his first bet. The money that he wagered was earned by himself, by delivering newspapers to houses.
His continuous attempts at sports betting increased his net worth to $200 million. He had a team of mathematicians, and used Walter's computer modeling to reach unconquered peaks of success. His firm is ACME Group Trading, which is the secret behind his immense success.
Tony Bloom
Tony Bloom, also referred to as "The Lizard", has made a name for himself by indulging in sports betting as well as prestigious poker matches around the world. He is the owner of "Starlizard", the betting syndicate based in the United Kingdom. Rumors are rife that Starlizard was able to earn a whopping £1 million from a single football match. It is also said that he earned millions in the year 2000, when he helped in establishing one bookmaker website.
He is widely respected in the gambling circles, because of the cold-blooded concentration that he brings to the betting table. He was welcomed to participate in some of the most popular prestigious poker games as an industry veteran.
Steve Fezzik
Steve Fezzik graduated from Northwestern University in actuarial science, to make his career in the insurance industry. He witnessed immense success in the field of insurance. So much so that he managed to rise quickly to the rank of Vice President of Transamerica Asset Management. Even while he was working, he used to go to Nevada to place his nets on the NFL. He didn't want to be known by the sportsbooks, but he was earning much more than he was earning from his job. Ultimately, Fezzik realized that he wanted to focus solely on sports betting.
In the early 2000s, he was able to earn a million dollars from various wagers. Then in 2008, he won the Las Vegas Hilton SuperContest as well. In 2009, he won the contest again. The popularity in the gambling circles made it hard for him to keep betting in secret. His education in actuarial science made it very easy for him to make strategies for winning. Another skill that helped him in being an efficient bettor was his background as a chess player. He was a runner up in a state chess tournament once.
Lem Banker
Lem Banker was a legendary figure in the sports betting scene. He started betting on sports before the industry shed its taboo status. It was his efforts which helped to improve the negative image of the activity. He moved to Las Vegas in the 1950s, and managed many sportsbooks. Keep in mind that back then bookmaking was looked down upon, and not even casinos allowed the activity to be carried on inside their premises.
Back then, mobile phones and laptops were not available. So he used the only tools available – pens and paper. In fact, people believe he didn't even get a newspaper subscription. Instead, he sent people to the airport who would then bring discarded dailies from the commercial flights that brought people into Las Vegas. He remained on top of his game, and nothing went unnoticed by him. He never had a real job, and made most of his living from sports betting.
His book, "Lem Banker's Book of Sports Betting", which he co-wrote with Frederick C. Klein, is one of the handbooks that most sports bettors refer to.
William Benter
William Benter is an American gambler and philanthropist who is known as the proponent of "deep state" handicapping, a method which enabled him to win millions on the Hong Kong horse racing matches. Benter wanted to put his mathematical skills to use, which is why he started visiting blackjack tables in 1977 after he finished his education. Within seven years, all casinos in Las Vegas banned him for his immaculate card counting skills.
He, along with a group of experts, developed an algorithm to calculate the 'true odds' of a match. The 'true odds' are the value that is the closest to the winning price. His algorithm initially took twenty different variables that could affect the outcome of a race, but now there are 130 variables. This ensures accurate predictions, which is why the system is widely used in the industry. The algorithm has improved the quality of betting, and enabled the industry to earn around 24% profit in the turnover. As creator of the algorithm, Benter is believed to earn around $100 millions.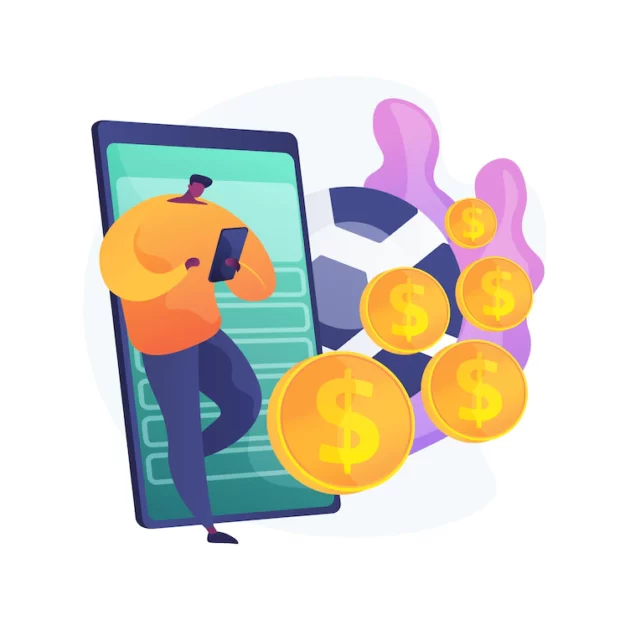 What Is the Point of Reading About These People?
As you can see, sports betting can be a great source of income, if you are looking for some side income. Usually people have extreme ideas about gambling, which makes it hard for people to be objective. Either they are stuck within the taboo ideas of gambling, and cannot consider it in a positive light at all. Or they are only focused on the money-earning aspect, and completely disregard the money-spending part of the activity. Either way, it is the person who stands to loss.
Taking a look at these people, it should become clear that it is possible to secure big wins in the sports betting industry and establish a name for yourself. But it will be irresponsible to forget the hard work, time and money that these people have put in to be at the top of their games. So, if you are thinking of trying your hand at sports betting, these people are a good source of motivation for you.